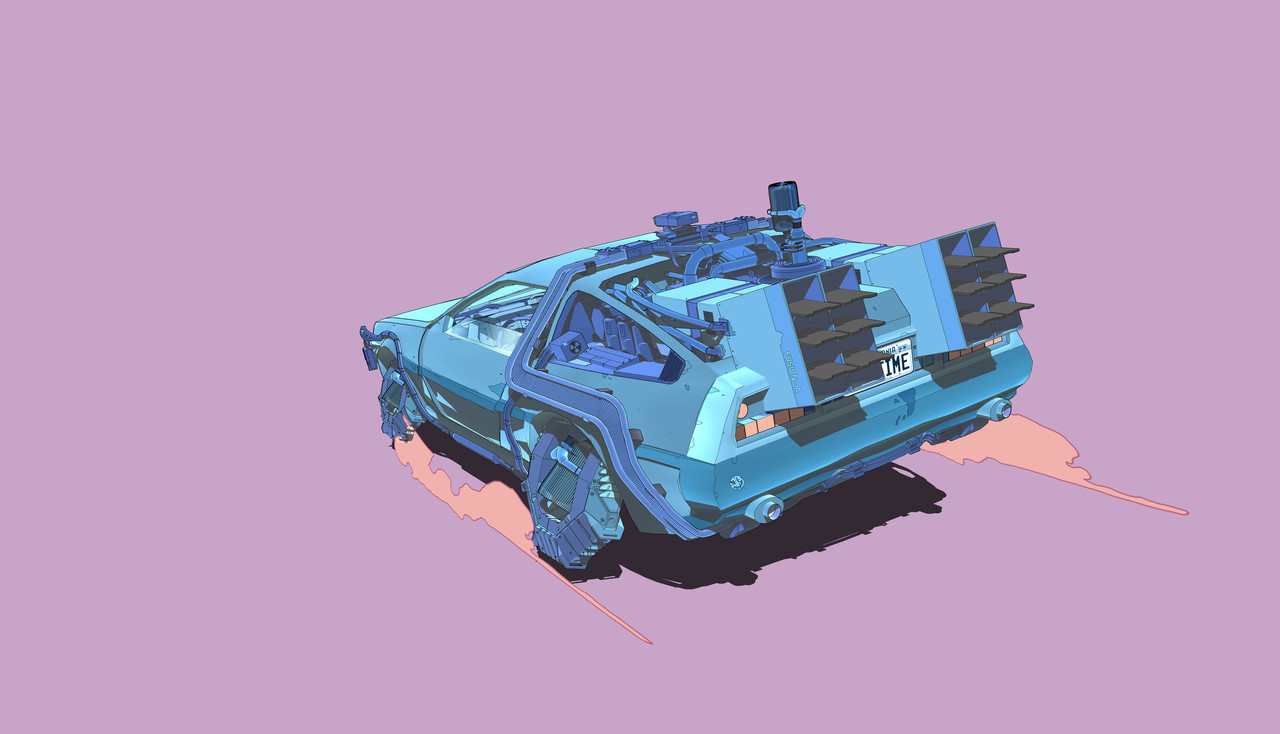 Taking a lot of inspiration from the Josan Gonzalez's Neon Rising Art Book I bought last year.  https://ixcitadel.com/products/the-future-is-now_neon-rising Here is a version of the Back the the Future mobile roughly based on BTTF2 with some upgrades!!!
Ideally I am hoping to put this in an alleyway scene and also conquer my fear of drawing characters and have Doc Brown hanging out the window.
I used a base mesh downloaded from the internet, remodelled the wheels and engine section and then exported it as a Vector line image. All of the colouring and detailing is done in Photoshop and Illustrator.